Portfolio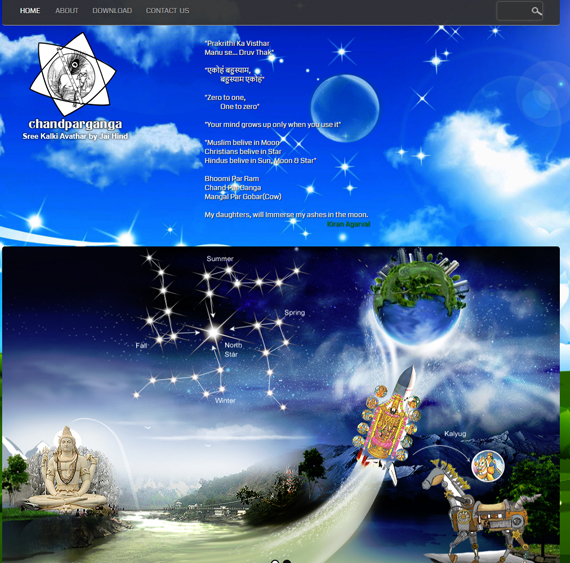 Chandparganga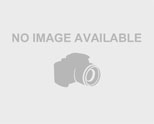 UX/UI • Web
Chandparganga
VIEW WEBSITE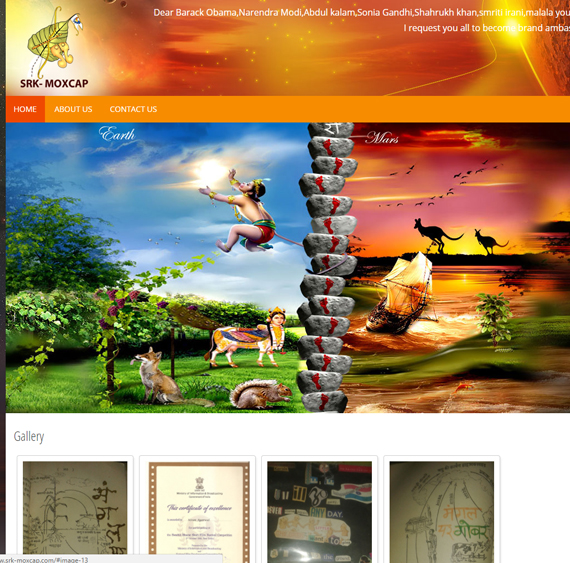 SRK-MOXCAP
UX/UI • Web
SRK-MOXCAP
VIEW WEBSITE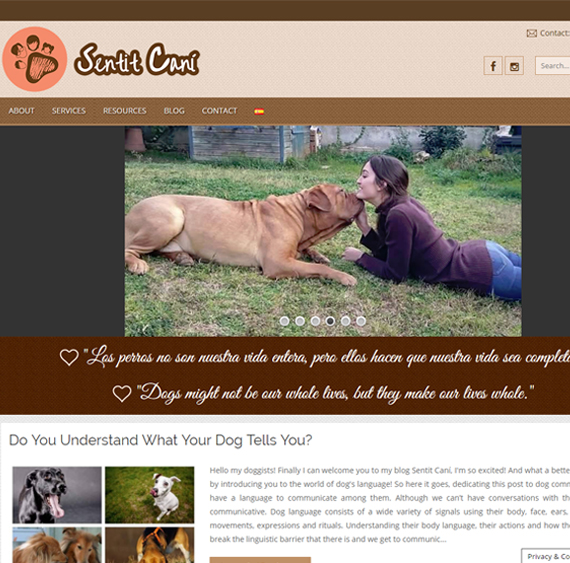 Sentitcani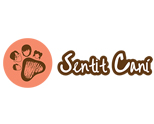 UX/UI • Web
My name is Belén García and I own and operate the dog training business, Sentit Caní. I reside in Barcelona, Spain. I grew up surrounded by litters of puppies, kittens, dogs, cats and other animals. I received my Bachelors Degree in Biology at the University of Barcelona and then started to educate myself in Positive Dog Training and Ethology, a way of training that involves no form of physical or psychological intimidation, based on progressive reinforcement training methods. I obtained a Postgraduate Degree in Anthrozoology; the science that studies the humane-animal bond. Currently, I continue my studies with the world renowned dog expert, Turid Rugaas. For me it's very important to keep current with the latest educational resources and techniques in order to offer my clients the best possible services.

Sentit Caní means Dog Sense and I named in Catalan in order to compensate the fact that the blog wouldn't be written in Catalan but in Spanish (and English) with the intention of reaching as many people as possible and, consequently, helping to improve the quality of life of many more dogs.

MISSION- VISION

The mission of Sentit Caní is to improve the communication and relationship you have with your dog, as well as the quality of life for both of you through positive training with ethics and based on science.

The vision of Sentit Caní is an aware and sensitised society where no dogs are longer abandoned because of lack of information and/or lack of resources; where dogs are educated from their early stages for preventive measures of behaviour problems; where all dogs have the physical and mental stimulation that they require and where dogs are considered a member of the family in the home in which they live.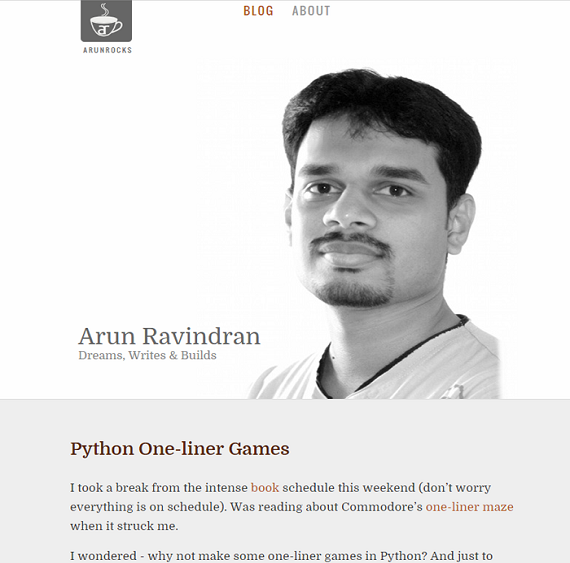 Arunrocks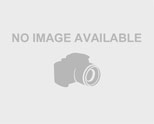 UX/UI • Web
My name is Arun Ravindran. I am a techie, father and an open source enthusiast in Bangalore, India. I work in Unisys as a Solutions and Portfolio Manager. Please check my Resume for more details.

There are two kinds of RSS/Atom feed for this site. One for the whole site and other topic-specific feeds with just python posts and django posts.

If you would like to get in touch with me, please message me on twitter.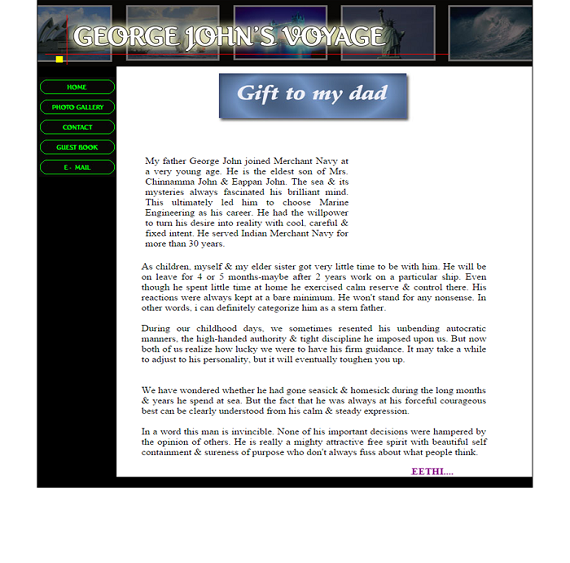 George John Voyage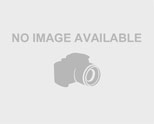 UX/UI • Web
My father George John joined Merchant Navy at a very young age. He is the eldest son of Mrs. Chinnamma John & Eappan John. The sea & its mysteries always fascinated his brilliant mind. This ultimately led him to choose Marine Engineering as his career. He had the willpower to turn his desire into reality with cool, careful & fixed intent. He served Indian Merchant Navy for more than 30 years.


As children, myself & my elder sister got very little time to be with him. He will be on leave for 4 or 5 months-maybe after 2 years work on a particular ship. Even though he spent little time at home he exercised calm reserve & control there. His reactions were always kept at a bare minimum. He won't stand for any nonsense. In other words, i can definitely categorize him as a stern father.

During our childhood days, we sometimes resented his unbending autocratic manners, the high-handed authority & tight discipline he imposed upon us. But now both of us realize how lucky we were to have his firm guidance. It may take a while to adjust to his personality, but it will eventually toughen you up.


We have wondered whether he had gone seasick & homesick during the long months & years he spend at sea. But the fact that he was always at his forceful courageous best can be clearly understood from his calm & steady expression.

In a word this man is invincible. None of his important decisions were hampered by the opinion of others. He is really a mighty attractive free spirit with beautiful self containment & sureness of purpose who don't always fuss about what people think.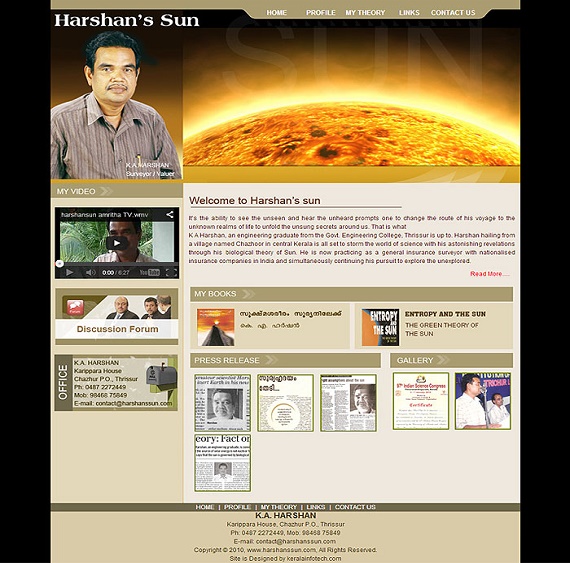 Harshan's Sun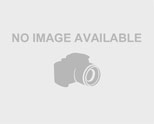 UX/UI • Web
It's the ability to see the unseen and hear the unheard prompts one to change the route of his voyage to the unknown realms of life to unfold the unsung secrets around us. That is what
K A Harshan, an engineering graduate from the Govt. Engineering College, Thrissur is up to. Harshan hailing from a village named Chazhoor in central Kerala is all set to storm the world of science with his astonishing revelations through his biological theory of Sun. He is now practicing as a general insurance surveyor with nationalised insurance companies in India and simultaneously continuing his pursuit to explore the unexplored.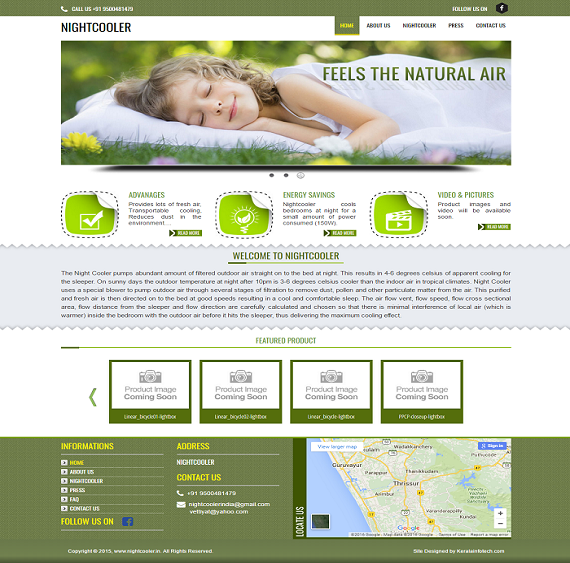 Night Cooler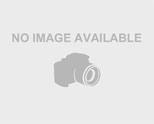 UX/UI • Web
Night Cooler
VIEW WEBSITE