Portfolio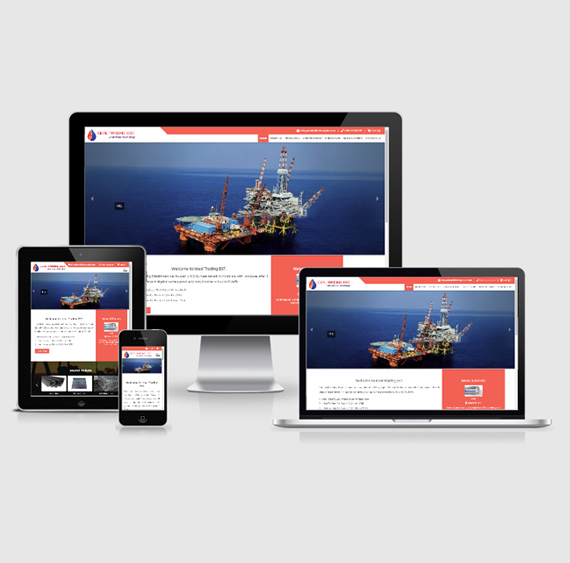 Ideal Trading Establishment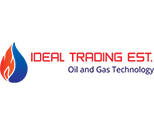 UX/UI • Web
The Ideal Trading Establishment was founded in 2003 by Aqeel Mehadi Al Mohsin and with 1 employee, after 15 years of experience in kingdom we have grown up to many branches with up to 40 staffs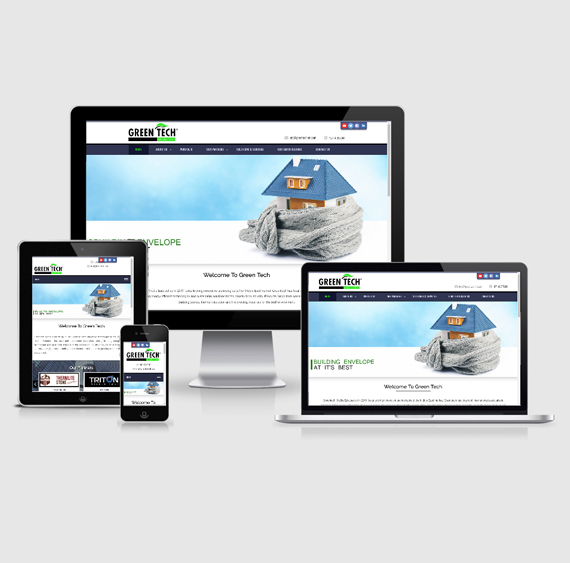 Green Tech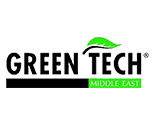 UX/UI • Web
Greentech Middle East set up in 2011 looks to bring innovative technologies to the Middle East market. Greentech has local and international associations aiming to bring energy efficient technologies and sustainable solutions for the construction industry. Products range from sealants, specialty tapes, light weight cladding stones, thermal insulation and fire proofing materials for the built environment.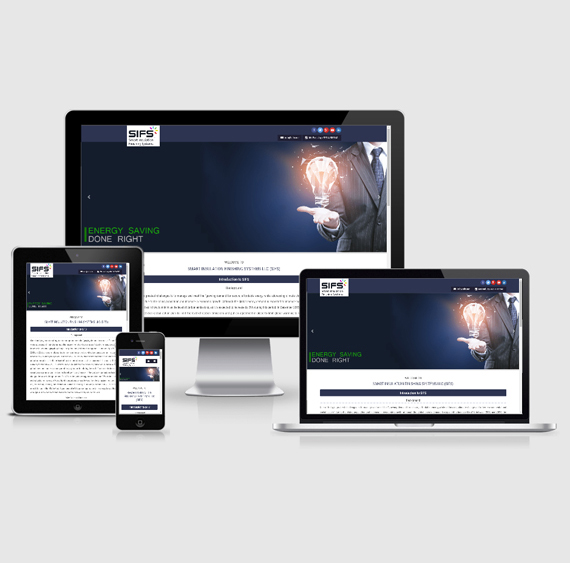 SIFS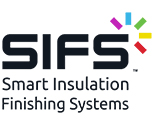 UX/UI • Web
Smart Insulation Finishing Systems LLC (SIFS), was developed to address the energy leak issues through the building envelope. SIFS is an in-house solution developed by Green Products Industries (GPI) in Manama, Bahrain. SIFS solutions address the 45% energy expenditure through walls by offering high performance insulation solutions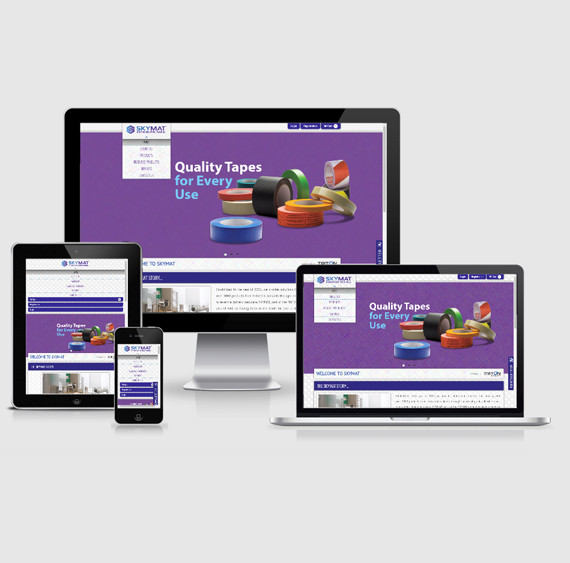 SKYMAT
UX/UI • Web
Established in the year of 2005, we provide solutions for Construction industry with over 3000 products from Industrial sealants through industrial grade adhesive tapes, to essential joinery hardware. SKYMAT, part of the TRITON group has been recognized around UAE as having been in the trade for over a decade, and is trusted by the industry leaders to provide high-quality products and outstanding service.
VIEW WEBSITE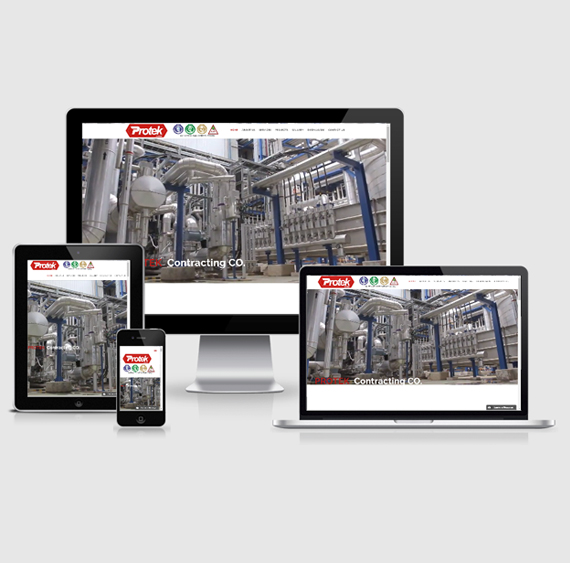 PROTEK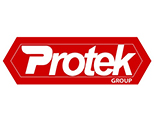 UX/UI • Web
PROTEK has established in 2006 to serve the insulation industries in the Middle East. We had worked with Local and international clients and achieved their appreciation for our reliable services in the fields of hot, cold, acoustic and cryogenic insulations, Fire stops and fire proofing works.We have achieved this position by employing only the most experienced and highly qualified staff, by operating comprehensive training schemes, by applying efficient safety methods, by investing in advanced technology, and by collaborating with our clients in the search for cost-effective and innovative solutions to their problems.With the help of our skillful team we serve the industries like refineries, Chemical plants, power plants, Cement plants, Onshore & Offshore modules, Marine vessels, Jack up Rigs, accommodation modules, CHW pipes, Pump rooms, HVAC ducts, Generator sound canopies, exhaust pipes etc. We follow today's competitive market, customer relationship management as well as quality and service for the purpose. We strive to focus on the customer needs to secure the integrity of customer and long-term partnership.
VIEW WEBSITE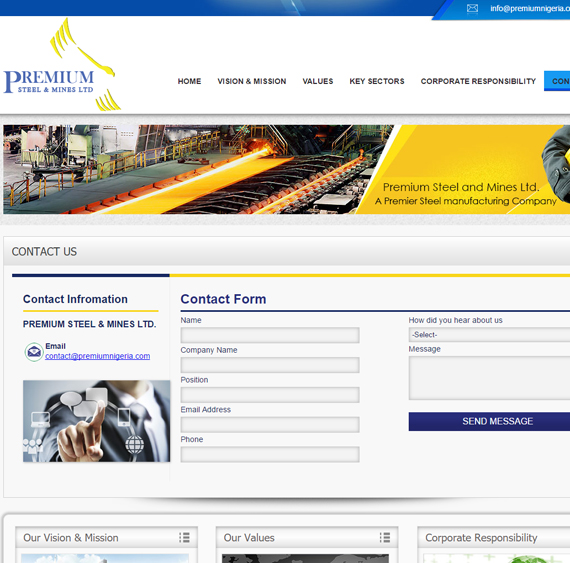 Premium Steel and Mines Ltd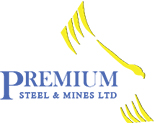 UX/UI • Web
Premium Steel and Mines Ltd is an Integrated Steel Manufacturing company, with stated objectives of becoming a market leader in the sub Saharan African steel industry.
Deploying the most recent technologies and production equipment, Premium Steel and Mines emphasizes on production of steel of international standards, whilst focusing on local human development and gainful employment.
The company operates on the basis of continuous innovation, high productivity, social responsibility, highest safety standards and participative growth.
Premium Steel & Mines Ltd aims to be a leader in fully integrated steel manufacturing, from iron ore to ready to market products, servicing highly demanding sectors including automotive, construction, industrial, engineering and other key sectors.
The Company has an experienced management team that has several decades of experience in Greenfield construction and operational management of large scale, fully integrated steel plants and their successful operations
The company is part of a large diversified conglomerate that is engaged in agriculture, food products, automobiles, plastics, packaging, steel manufacturing, real estate and services in 18 countries worldwide. West Africa steel has a well-entrenched distribution network in Nigeria and other countries in the region. The group's promoters/senior management bring in 40 years of expertise managing multiple businesses in sub Saharan Africa and notably in Nigeria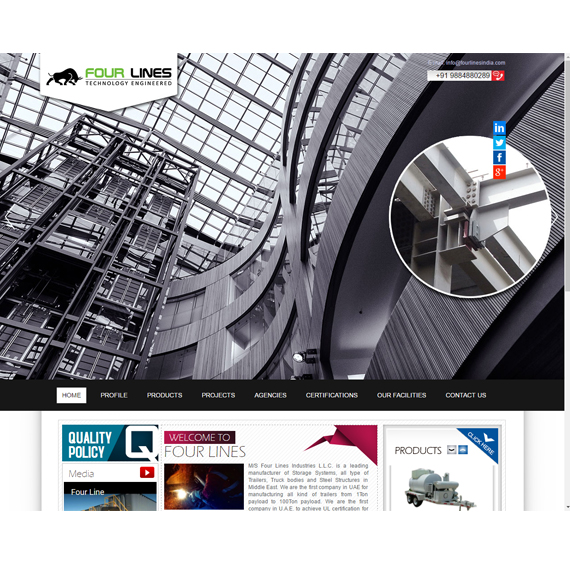 Four Lines Industries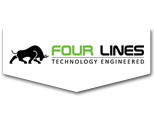 UX/UI • Web
Four Lines Industries L.L.C. is a leading manufacturer of Storage Systems, all type of Trailers, Truck bodies and Steel Structures in Middle East. We are the first company in UAE for manufacturing all kind of trailers from 1Ton payload to 100Ton payload. We are the first company in U.A.E. to achieve UL certification for above ground tanks for flammable and combustible liquid and secondary containment above ground tanks for flammable and combustible liquids (UL 142). The company was established in the year of 2006 and we are serving very successfully to Oil & Gas Industry, Military Projects, Petro-Chemical Industry, Construction Industry, Truck Dealers, Transportation/Shipping/Logistics, Cement Industry, Dairy Industry and Food Industry, etc. amongst the locations in Middle East, Africa and Asia.
Four Lines Industries L.L.C. is authorized by the American Society of Mechanical Engineers (ASME) for the scope of activity shown below in accordance with the applicable rules of the ASME Boiler and Pressure Vessel Code. The use of the certification mark and the authority granted by this Certificate of Authorization are subject to the provisions of the agreement set forth in the application. Any construction stamped with this certification mark shall have been built strictly in accordance with the provisions of the ASME Boiler and Pressure Vessel Code.
Four Lines Industries And Technical Services is a concern Company of Four Lines Industries L.L.C, which operates independently and provides services to Oil & Gas Industry, Military Projects, Petro-Chemical Industry, Construction Industry, Truck Dealers, Transportation/Shipping/Logistics, Cement Industry, Dairy Industry and Food Industry, etc. in India.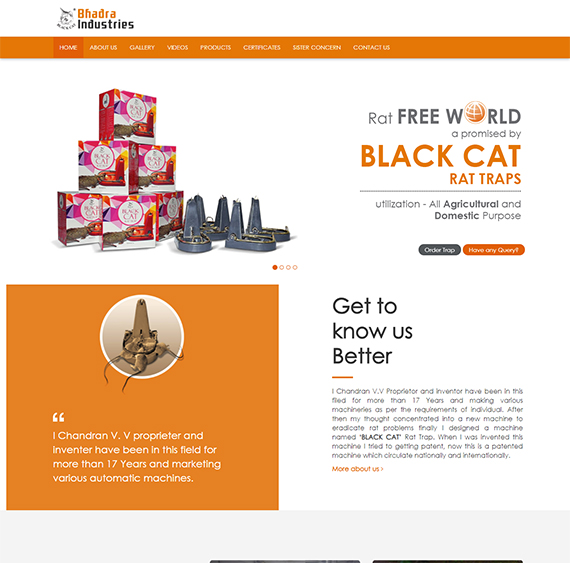 Bhadra Industries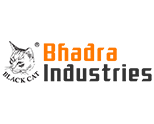 UX/UI • Web
I Chandran V. V proprieter and inventer have been in this field for more than 15 Years and marketing various automatic machines. All these products are well circulating in the market. The rat trap " BLACK CAT" and " FRESH AND COOL" are well known and famous. Various other projects are still their way waiting for the marketing . My achievements are widely approved nationally. Received many certificates and approved from different organizations. The "BLACK CAT" is approved by Agricultural & Horticultural ministers of different states of India and widely approved and appreciated in various exhibitions held state and national level. are dedicated to produce many more automatic machines to make our future better. About Me "BHADRA INDUSTRIES" situated at kanimangalam in Thrissur, Kerala , India - well known for its sincerity and marketing patented and quality products through out the country marketing areas. The way by which we produced and marketed our patented and quality products made "BHADRA INDUSTRIES" in the country we have been hear for more than 10 years and widely approved and appreciated for its sincerity. We are dedicated to produce many more automatic machines to make our future better.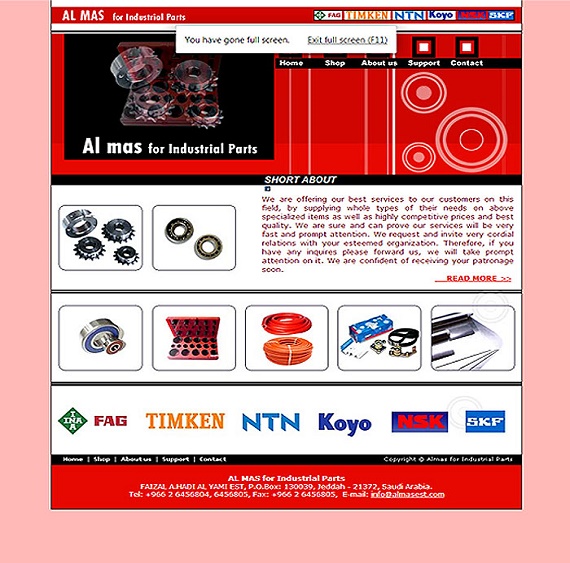 Al Mas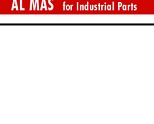 UX/UI • Web
We are offering our best services to our customers on this field, by supplying whole types of their needs on above specialized items as well as highly competitive prices and best quality. We are sure and can prove our services will be very fast and prompt attention. We request and invite very cordial relations with your esteemed organization. Therefore, if you have any inquires please forward us, we will take prompt attention on it. We are confident of receiving your patronage soon.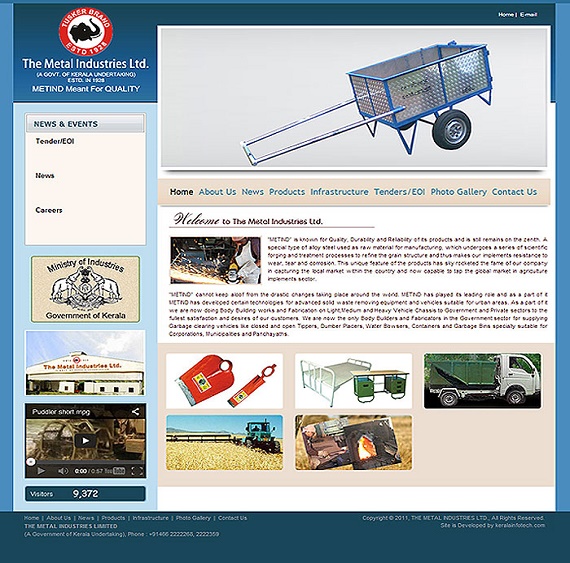 The Metal Industries Ltd.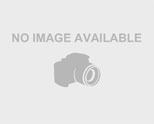 UX/UI • Web
METIND" is known for Quality, Durability and Reliability of its products and is still remains on the zenith. A special type of alloy steel used as raw material for manufacturing, which undergoes a series of scientific forging and treatment processes to refine the grain structure and thus makes our implements resistance to wear, tear and corrosion. This unique feature of the products has sky rocketed the fame of our company in capturing the local market within the country and now capable to tap the global market in agriculture implements sector.

"METIND" cannot keep aloof from the drastic changes taking place around the world. METIND has played its leading role and as a part of it METIND has developed certain technologies for advanced solid waste removing equipment and vehicles suitable for urban areas. As a part of it we are now doing Body Building works and Fabrication on Light,Medium and Heavy Vehicle Chassis to Government and Private sectors to the fullest satisfaction and desires of our customers. We are now the only Body Builders and Fabricators in the Government sector for supplying Garbage clearing vehicles like closed and open Tippers, Dumber Placers, Water Bowsers, Containers and Garbage Bins specially suitable for Corporations, Municipalities and Panchayaths.
Geekay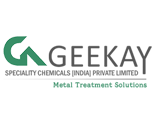 UX/UI • Web
WELCOME TO GEEKAY SPECIALITY CHEMICALS
Industrial Specialty chemicals began its operation in the year of 1983 at Ollur Industrial Estate, Thrissur district of Kerala (South India)and in 1999 started Deepak Industries at Kanjikode Industrial Estate, Palakkad . The company was founded by Mr. P. Gopalakrishnan Menon, who has experience of over 35 years in the field of chemical Industries. Today, Industrial Specialty Chemicals and Deepak Industries have been taken over by M/s Geekay Specialty chemicals (INDIA)Pvt Ltd which has emerged as one of the pioneering brands in Indian Chemicals Industries and is an ISO 9001-2008 certified company of Das Certification Ltd, UK.
Read More >>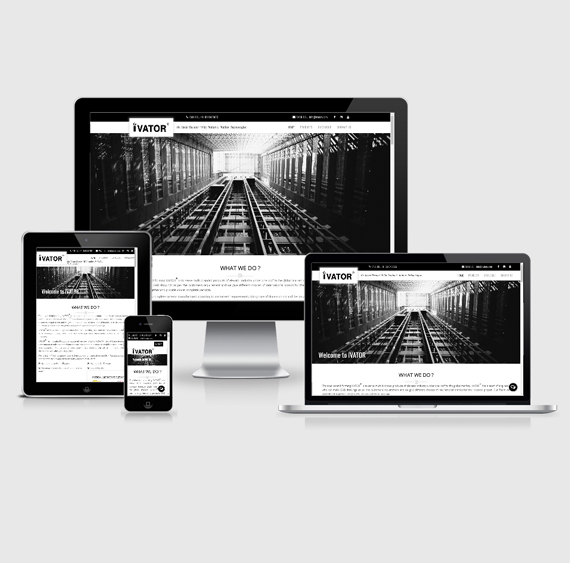 iVATOR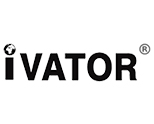 UX/UI • Web
The idea behind forming iVATOR® is to serve multi branded products of elevator industry under one roof to the global market. iVATOR® has a team of engineers who can make GAD drawings as per the customers requirement and we give different choices of international brands for their desired project. Our Team will assemble it together and provide you as complete package.

iVATOR® offers complete systems manufactured according to customers' requirements, taking care of dimensioning and design which is carried out by specialised Team ready to provide the most complex solutions.

iVATOR® Technologies Pvt Ltd is a registered member of EEPC INDIA, Ministry of Commerce & Industry, Government of India as a Merchant Exporter. We extend our service to middle east countries. Since we do shipping from Mumbai port of India transit time of shipping lines will be in minimum which makes the material availability much quicker.
SOLARIS ENERGY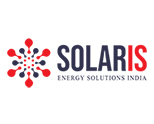 UX/UI • Web
Energy from the Sun has been significant for all ancient civilizations on earth and now modern technology has found a way to harness its energy and convert to electricity without polluting the environment we live. Unlike the electricity produced from fossil fuels, Solar Power doesn't emit carbon and cause increase in atmospheric temperature. Energy from the sun is clean, limitless and sustainable.
Solar energy is one of the most promising renewable energy sources worldwide. With increasing technological advancements & rapidly decreasing prices in solar panels, solar power systems are becoming more affordable and practical for industrial, commercial and residential uses.
Solaris Energy Solutions is determined to provide every consumer with an attractive alternative to their current systems and provide sustainability for future generations. If you are one of those who would like to benefit from this phenomenon, feel free to explore our services, we are a solar distributor and dealer of solar panel and solar inverter, based in Thrissur, Kerala, India.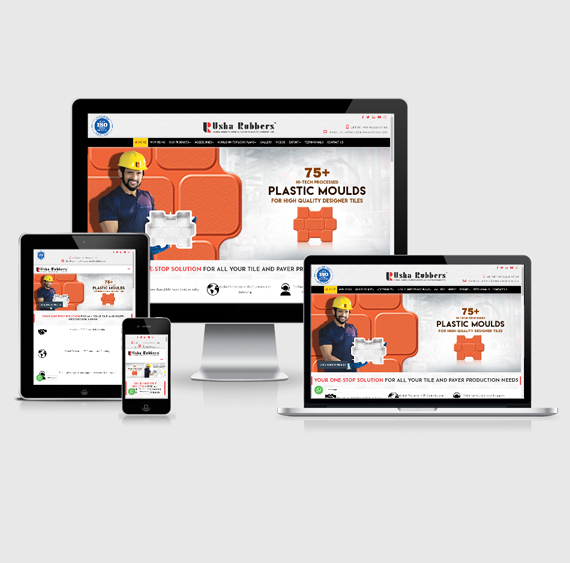 Rubber Moulds India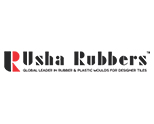 UX/UI • Web
Usha Rubbers is a global leader in wet cast concrete supplies. Strategically poised in two locations in India, our firm provides global technical support and assistance to all our clients. Our team of qualified technicians is committed to providing you with utmost care and address any and all queries you might have related to the industry. Our wide selection of products offers a complete solution to all trade and industrial queries, making us a one stop shop for everything from planning to execution to service. We bring 27 years of unmatched experience to the table in the paving industry. Our technicians have helped build unmatched empires for our clients in the auxiliary construction industry. With round the clock support and on-site training for most parts of the world, Usha Rubbers is your one stop solution for all of your paving and tiling manufacturing needs.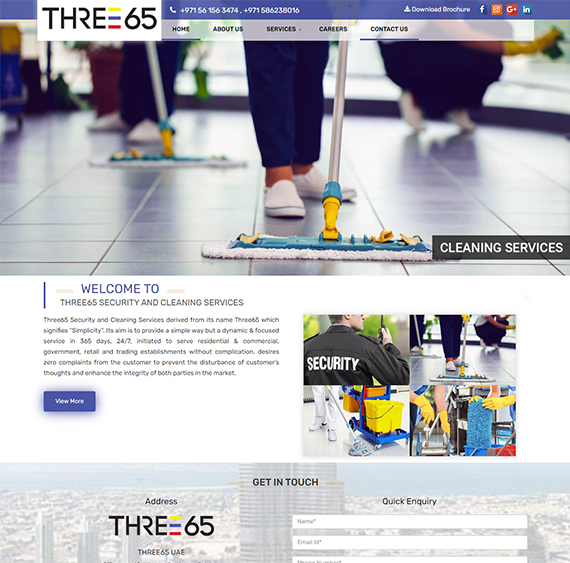 THREE65 UAE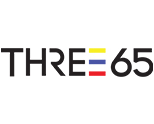 UX/UI • Web
Three65 Security and Cleaning Services derived from its name Three65 which signifies "Simplicity". Its aim is to provide a simple way but a dynamic & focused service in 365 days, 24/7, initiated to serve residential & commercial, government, retail and trading establishments without complication, desires zero complaints from the customer to prevent the disturbance of customer's thoughts and enhance the integrity of both parties in the market.