Portfolio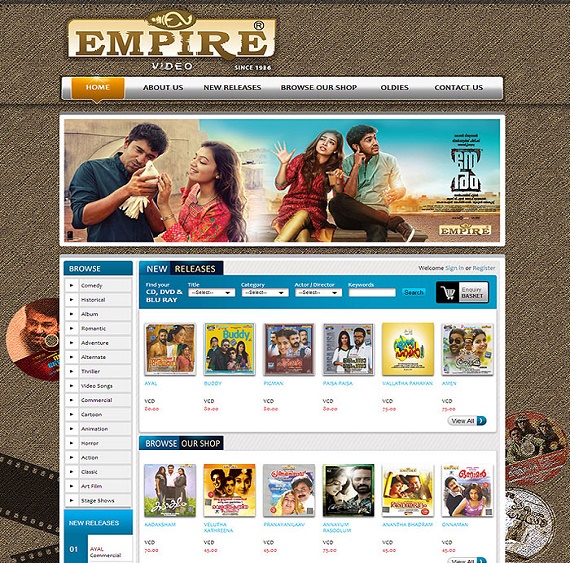 Empire Videos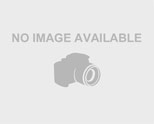 UX/UI • Web
Our concern being going to complete 25 years of service in Indian video Industry. VHS was Media format of film then. Now It has been changed to Video compact disc, DVD, and Going to be into Blu Ray Disc, HDVCD, HDDVD and so on.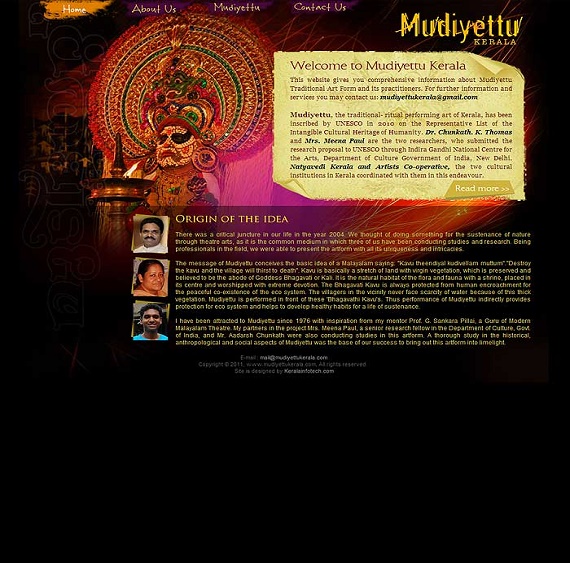 Mudiyettu Kerala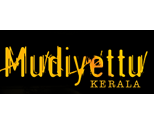 UX/UI • Web
This website gives you comprehensive information about Mudiyettu Traditional Art Form and its practitioners. For further information and services you may contact us: mudiyettukerala@gmail.com

Mudiyettu, the traditional- ritual performing art of Kerala, has been inscribed by UNESCO in 2010 on the Representative List of the Intangible Cultural Heritage of Humanity. Dr. Chunkath. K. Thomas and Mrs. Meena Paul are the two researchers, who submitted the research proposal to UNESCO through Indira Gandhi National Centre for the Arts, Department of Culture Government of India, New Delhi. Natyavedi Kerala and Artists Co-operative, the two cultural institutions in Kerala coordinated with them in this endeavour.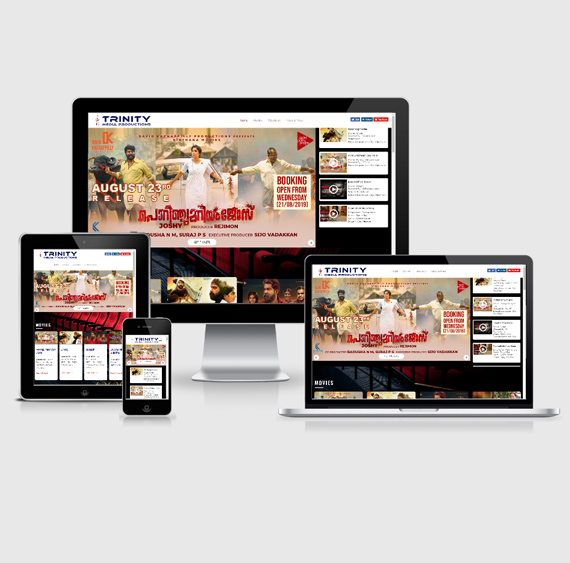 Trinity Media Productions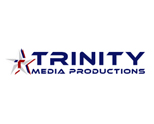 UX/UI • Web
Career onset as a travel agent to excelling in real estate and property management, to becoming a movie producer, and now with almost a completed project and few in pipeline in construction and development industry, Sijo Vadakkan seems to be a man who never stops dreaming! Dedicated to his work, his family and his community, Sijo lives life to the fullest and continues to challenge himself along the way.
Sijo Vadakkan originally immigrated, along with his family, to the United States in 2004. He came to the U.S. with a master's degree in business and experience working in real estate and construction.
A natural progression into the world of production was inevitable for Sijo Vadakkan. With an interest in the art of filmmaking and bringing it magically alive on the silver screen, thus the Trinity Media Productions was born. With a clear vision of the Trinity Media Productions producing movies and Reality shows are entertainers with a social message.