Portfolio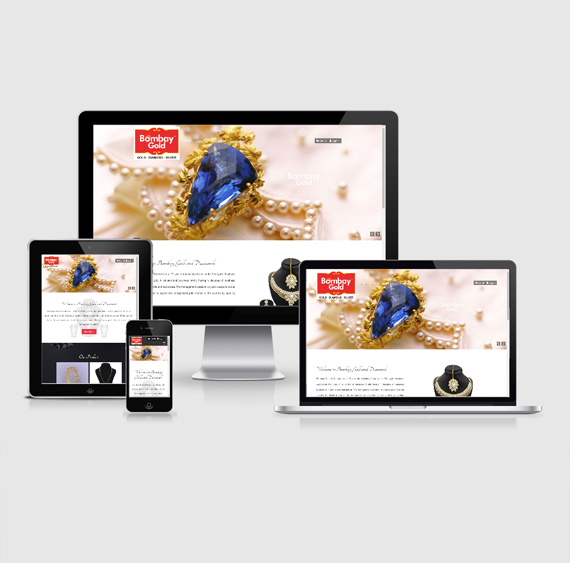 Bombay Gold And Diamonds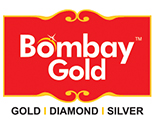 UX/UI • Web
Bombay Gold & Diamond is a 13 year old jewellery brand under Chungath Business Corporates Pvt. Ltd., A conventional business family having 4 decades of business experience in textile and real estate. The management decision to open a second outlet catches the vision to exploit the unorganized gold market in the country by opening multiple outlets. The present journey of the brand is guided by Mr. Renishmon, the third generation business leader from the group, supported by a team of enterprising entrepreneurs.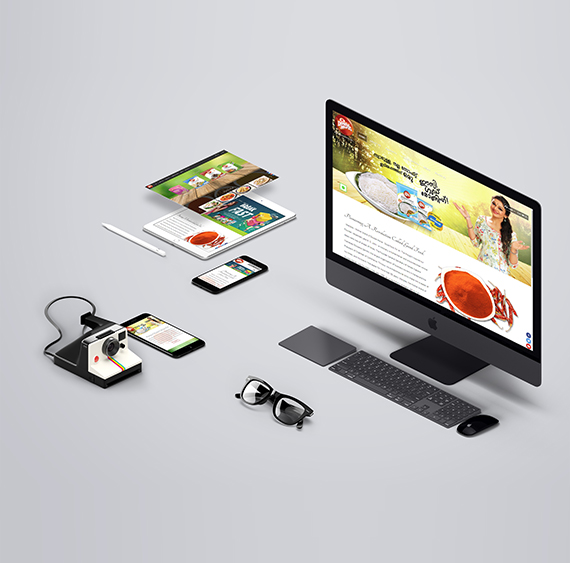 Manjilas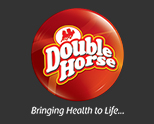 UX/UI • Web
Good food, for all. The thought inspired our Founder, respected Late M. O. John - a visionary, a humanitarian and a businessman whose ideas were way of ahead of times. The Founder General Secretary of Kerala Vyapara Vyavasayi Ekopana Samithi, the largest organization of business owners in Kerala and the President of Chamber of Commerce, Thrissur, his entrepreneurial skills made him a leader of his times, and his brand –the leader for more than 59 years.

Manjilas, the mother brand of Double Horse, was founded in the year 1959, as a rice milling company selling high-quality rice grains. The brand, on the strength of its commitment to deliver only the best to its customers have witnessed a phenomenal growth over the years. It revolutionized the food sector in Kerala becoming the first ISO 9001:2000 certified Rice Mill in the state and the first food brand to introduce sortex rice, stoneless rice and colour grading.

Inspired by the support of its customers and foreseeing the potential for traditional food that's made easy to suit today's busy, modern lifestyle, Manjilas Double Horse started introducing products- from rice powders- breakfast mixes to instant mixes, wheat products, curry powders and condiments made using 'Perfect Blend technology', naturally preserved pickles, health foods, ready-to-cook & ready-to-eat products, traditional preserves, coconut products and more; and is dedicatedly developing new and innovative product ranges, to keep up with its promise to deliver good food and in turn, inculcate a healthy eating habit.

Today, Manjilas Double Horse offers its customers the widest variety of good food with more than 20 superior types of rice and 250 premium quality food products in different ranges.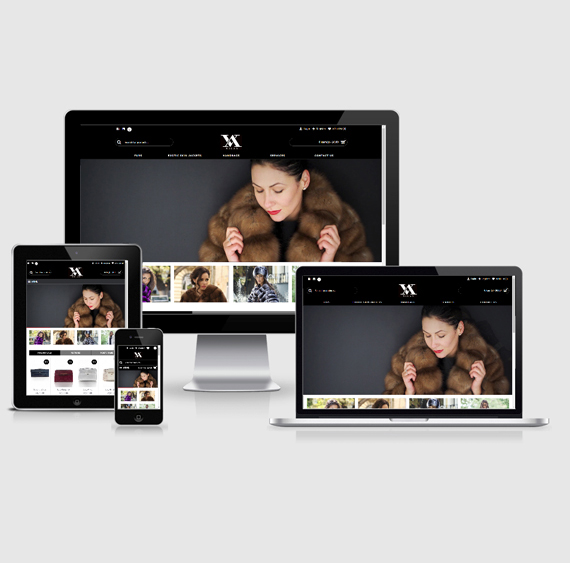 Andreea Voica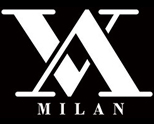 UX/UI • Web
Andreea Voica, Milan is passionate about bringing the most current, unique and fashionable fur apparel to the online marketplace. Latest styles in fun and fashionable colors, as well as the beloved fur classics in superior quality.

Glamorous evening furs to Exotic jackets to wear with your favorite pair of jeans!

The Andreea Voica is manufacturing, importing and designing fur fashions and Exotic Jackets

Andreea Voica FZE operates both as a retail store and a multi-vendor market place for third party seller. Our strong base gives the vendors their privilege to make money with no expense. It offers a convenient and safe online shopping experience with online payments, Cash on Delivery...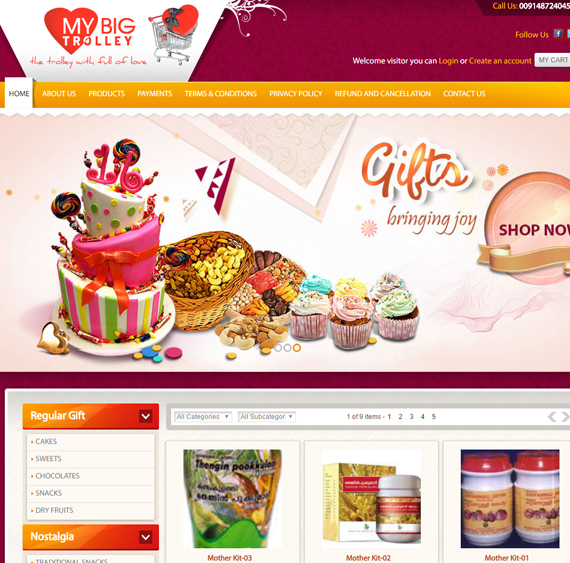 My Big Trolley
UX/UI • Web
Mybigtrolley.com is a simple, reliable and secured way of sending gifts to your dear and loved ones in India. Mybigtrolley.com started to serve the non residential Indians across the world and help them to send gifts and presents to all over India.
Mybigtrolley.com helps to send gifts to your dear ones by choosing the perfect gift. Find the perfect gift for any family members, friends, or loved ones on any budget. Whether you're celebrating a special occasion, by sending a unique and thoughtful gift is the perfect way to let your loved ones know how you feel. At affordable prices, you can find the perfect gift within your budget.
When you think of gifting your loved ones, Mybigtrolley.com takes care of your gifting need and makes sure that your beloved receive the best to make their day memorable.
Mybigtrolley.com deliver a wide range of gifts suitable for occasions like birthday, wedding, anniversary, friendship, Socio-Religious festivals like Diwali, Christmas, Rakish Bandhan, Holi, Onam, Eid al Adha, celebrate a new beginning, thank someone, felicitate a family, reconnect with your beloved,congratulations, to say a sorry, to give encouragement etc.. . Our gifts include Flowers, Cakes, Chocolates, Toys, Sweets and more varieties are coming soon.We assure you that we take all stepsto deliver the gift with all your wishes and greetings
VIEW WEBSITE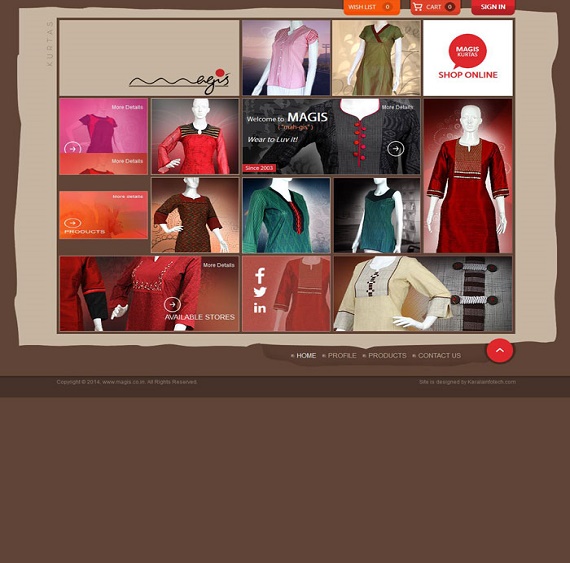 Magis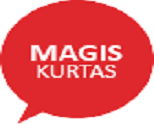 UX/UI • Web
Magis (pronounced "màh-gis") is a Jesuit phrase that means "the more." It is taken from Ad majorem Dei gloriam, a Latin phrase meaning "for the greater glory of God."Magis was established in the year 2003, with an idea to capture the ethnic wear market. Initially we had three piece salwar suits, Kids wear and kurtis. Later we started concentrating only on Kurtis under Indo western wear category that combine fashion with functionality. The company has grown by leaps and bounds ever since its inception and established as one of the premier outfits in its line of operation, thanks to our commitment to quality and variety of products.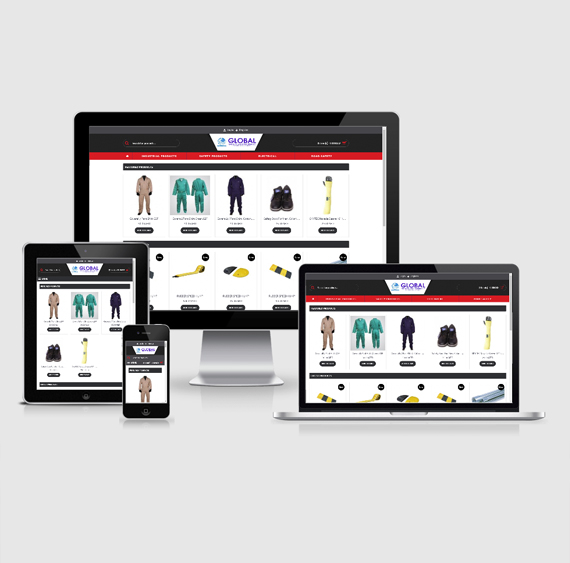 Global Gas & Oil-Field Trading LLC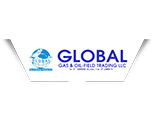 UX/UI • Web
Global Gas & Oil-Field Trading, an ISO 9001:2008 company, is established over 2 decades in GCC and one among the leading Trading companies in UAE. Our Main Showroom and Office is located at Al Nakheel, Ras Al Khaimah near Choitram Super Market and we have Warehouses at different parts of the region. We import and stock wide range of quality products of reputed manufacturers from worldwide and supply mainly to various Oilfield industries such as Petrochemicals, Refineries, Drilling & Power sector companies and also to other Engineering, Civil and Construction companies.



The Global Gas & Oil-Field Trading, the Authorised Local Agent for M/s. Global International General Trading FZC, is a trusted name in UAE and this has been achieved by the excellent customer service which assures the quality of products, timely delivery and economical pricing. Our products and service has won the approval and appreciation of various government and private sector clients and we are pre-qualified to the various industries in the region. We take all measures to optimize our customer service by empowering our staff through professional training and excellent team building.



Years of experience in the industry have taught us that nothing is permanent except change. To maintain our competitive edge, we are constantly redefining our internal organization with quality systems and managing resources for financial stability while upholding ethical business practices.